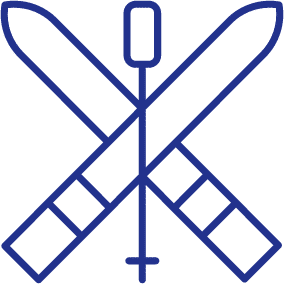 Ski touring has long been reserved for a small, initiated circle. The recent evolution of equipment now allows everyone to discover this practice allowing to go off the beaten track and explore wild regions.
Fans of first track and unspoiled nature will be overwhelmed by the unique moments they will experience thanks to ski touring.
We offer three types of
guided ski touring trips:
Itinerant ski touring trip: Between each stage of skiing, we travel by car from valley to valley in order to discover a massif, a region or sometimes even all that a country has to offer.
Ski tour: Itinerant tour on skis, from hut to hut, guaranteeing a total immersion in the high mountains.
Ski touring trip based on a boat: With a boat for refuge, but also as a means of transportation, we can explore on skis almost any isolated region of the world!